Cass Lau
Truth is, I quit Actualize.
Updated: Jul 19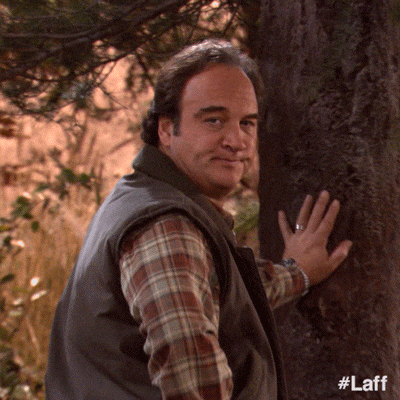 Yep. You heard me right.
In February 2021, in the middle of the pandemic, I made the decision to stop working full-time at Actualize and to flip the scales.
The story that most people know is that after I left my corporate banking job, I was full-time at ACF, as a coach and manager. Most people I meet still think that Actualize is all I do, but I'm finally debunking that!
I am now the proud owner of my little startup, Spoilmrkt, a digital marketing firm that helps new and small businesses get more customers with better marketing.
In 2020, the world hit a freak standstill. Like many businesses, ACF was clawing through whatever we could to keep the business afloat through the pandemic. We had just moved into this swanky new 2-storey-4-unit shophouse, and the rental was double what we paid before, only to be met by the news that we would have to close just a month after, because— COVID.
During that year, we pushed hard to get grants, and to keep the community alive. Thank God for members who were supportive, and a team that was willing to bite the bullet through the chaos. I had picked up a few adhoc marketing gigs, designing websites and managing social media accounts, which was great because I could work remotely.
Then the world hit a pocket of calm.
Things were going back to some kind of normalcy. Groups of 2, then 5, then 8 were allowed to dine out.
The opportunity to turn my passion into profit came as my plus one.
I had originally left my corporate job to start a digital marketing business with a friend. But that fell through. So when this opportunity arose, it seemed divine, yet scary all at once.
It took awhile to decide. I enjoyed helping new businesses with their marketing and in doing so, give them the peace of mind to do what they are good at — focus on improving their product or service. But to do it as a business would mean formalizing these arrangements. There would be changes, and with that uncertainty, I hesistated. After all, it was a big decision, and could not be taken lightly. A friend told me to trust that this next step would be the right one, because an opportunity like this wouldn't knock twice.
So with much thought and consultation, I took the plunge.
And there we were. I tendered my resignation at Actualize Crossfit and was a full-fledged marketer at Spoilmrkt Pte Ltd, a newly minted company, by me.
I started off trying to find my footing as a solopreneur, but that shift away from being a freelancer was not as easy as I thought! A few months into the role, we hit P2HA (Heightened Alert), i.e. lockdown round 2.
Naturally I got distracted, because we rolled into an unwelcomed deja-vu of keeping Actualize afloat again! Everyone was getting tired, we had some manpower changes, and the weight felt heavier this time around.
FASSSSST FORWARD to today.... sure it's a long way from last year, but here I am more than a year with Spoilmrkt and we're making some massive changes!
We've restructured and reorganized the system in the past month, I've got a swanky new site up and running, and we're getting new customers and traction! To be honest, it's tough, but exciting.
The best part? We're just getting started… and I can't wait to share that journey with you!
I will share more in due course, but in the meantime, go check out my new site here and let me know what you think!
Love,
Cass